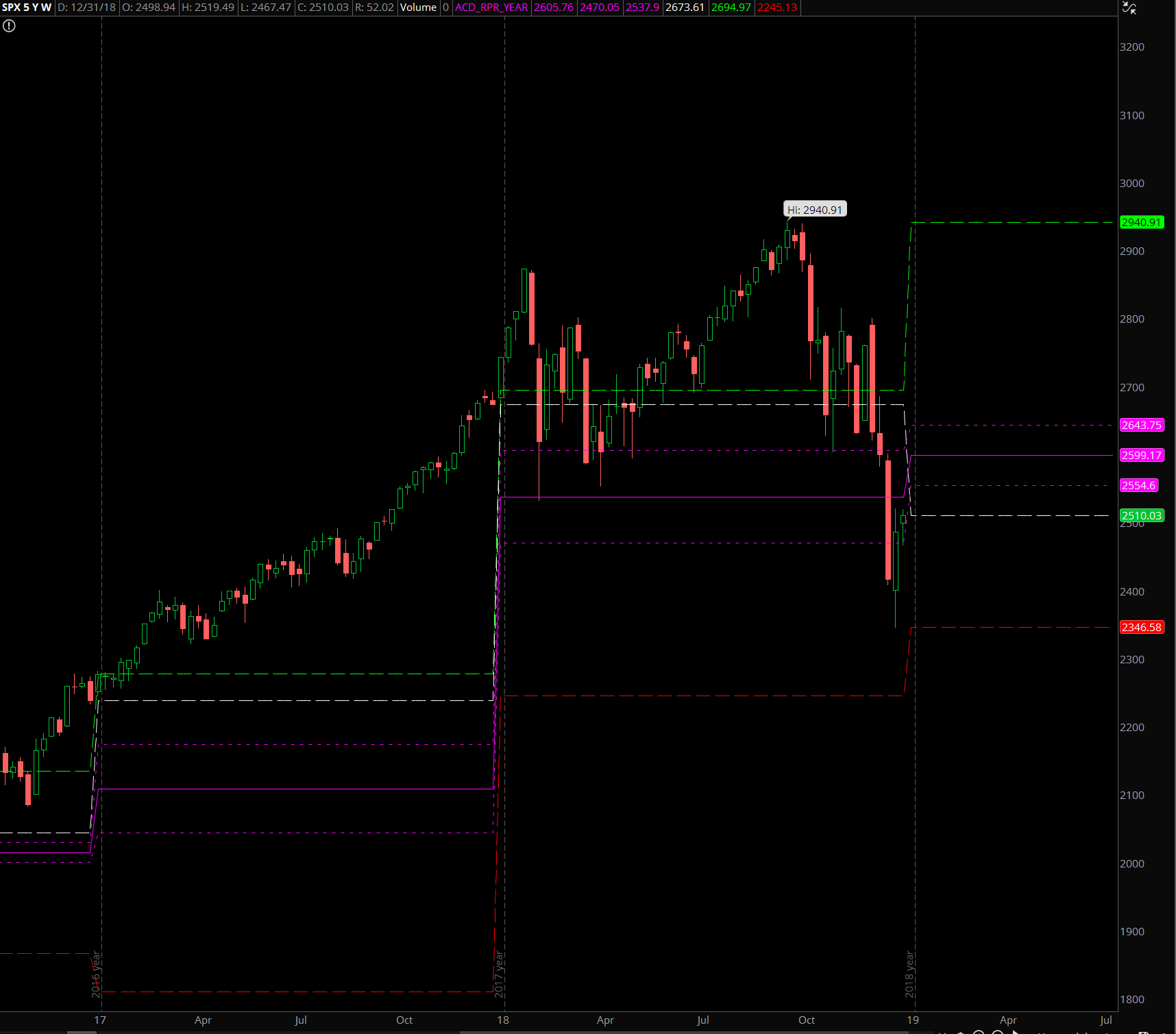 The S&P 500 set a new record high last year at 2940 before selling off the rest of the year. Despite the sell off, the lows of 2017 were never tested at 2245, instead last year's low is 2346.
If the market holds above the pivot near 2600, the market may retest highs.
No outlook to report for the 2019 year as my forecasts are limited to monthly and weekly time periods.