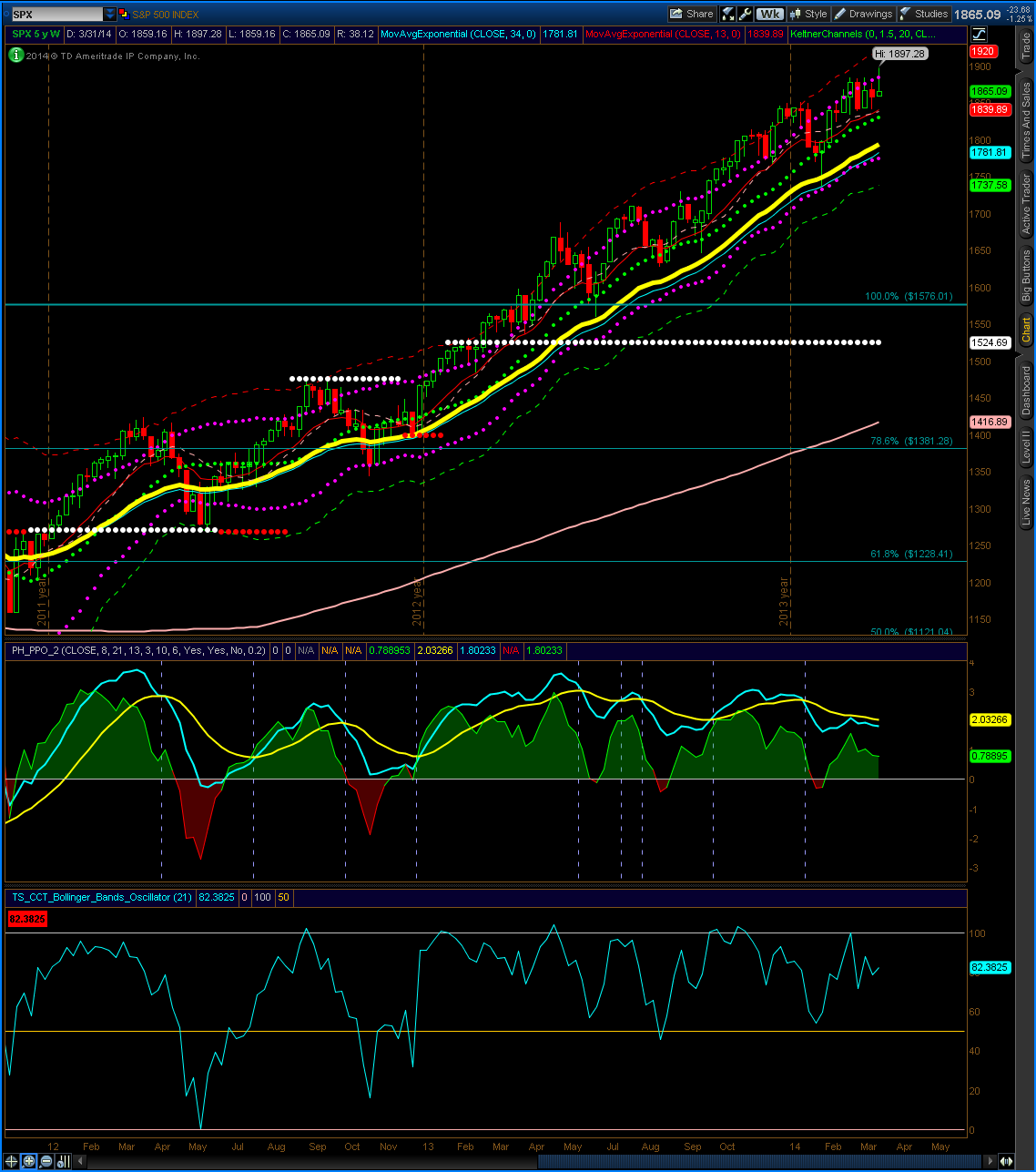 The S&P 500 weekly is showing another close inside of the range between 1840 – 1880. Until a sustained break out of this range is achieved, the outlook remains neutral to bullish.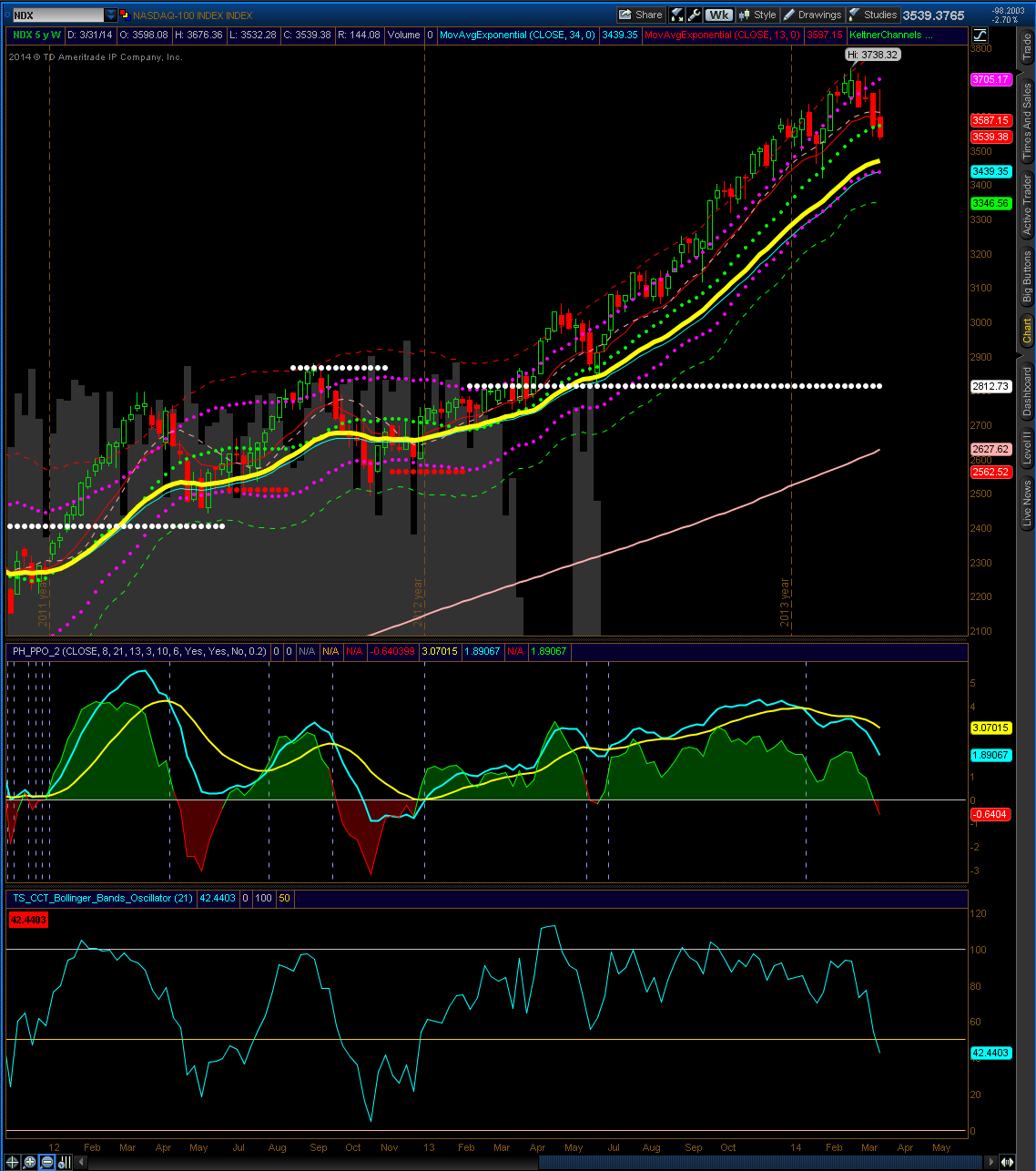 The Nasdaq 100 is showing the first possible sell signal in almost 13 months. Confirmation of a multi-week sell off is if the market consistently closes in the bottom channel or underneath the lower keltner line, currently near 3439.
Outlook for the NASDAQ 100 is neutral to bearish.