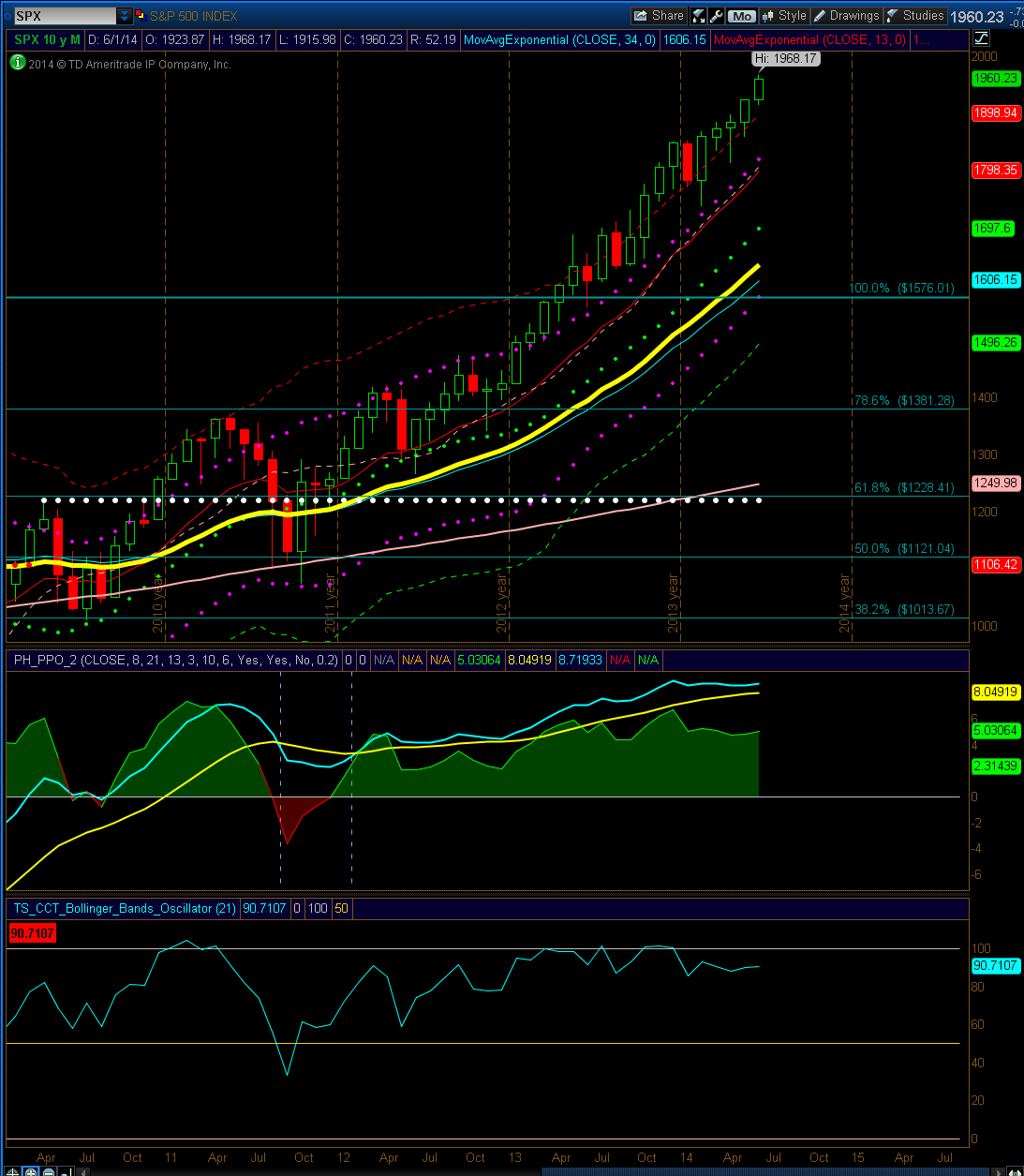 The S&P 500 monthly is showing another close above the upper Keltner line. This month also marks the end of the first half of the year, which ended 110 points above the opening range.
In the event the market continues upward, 2138 should be tested, while a sell off could retest 1820 or lower.
The monthly outlook remains bullish.