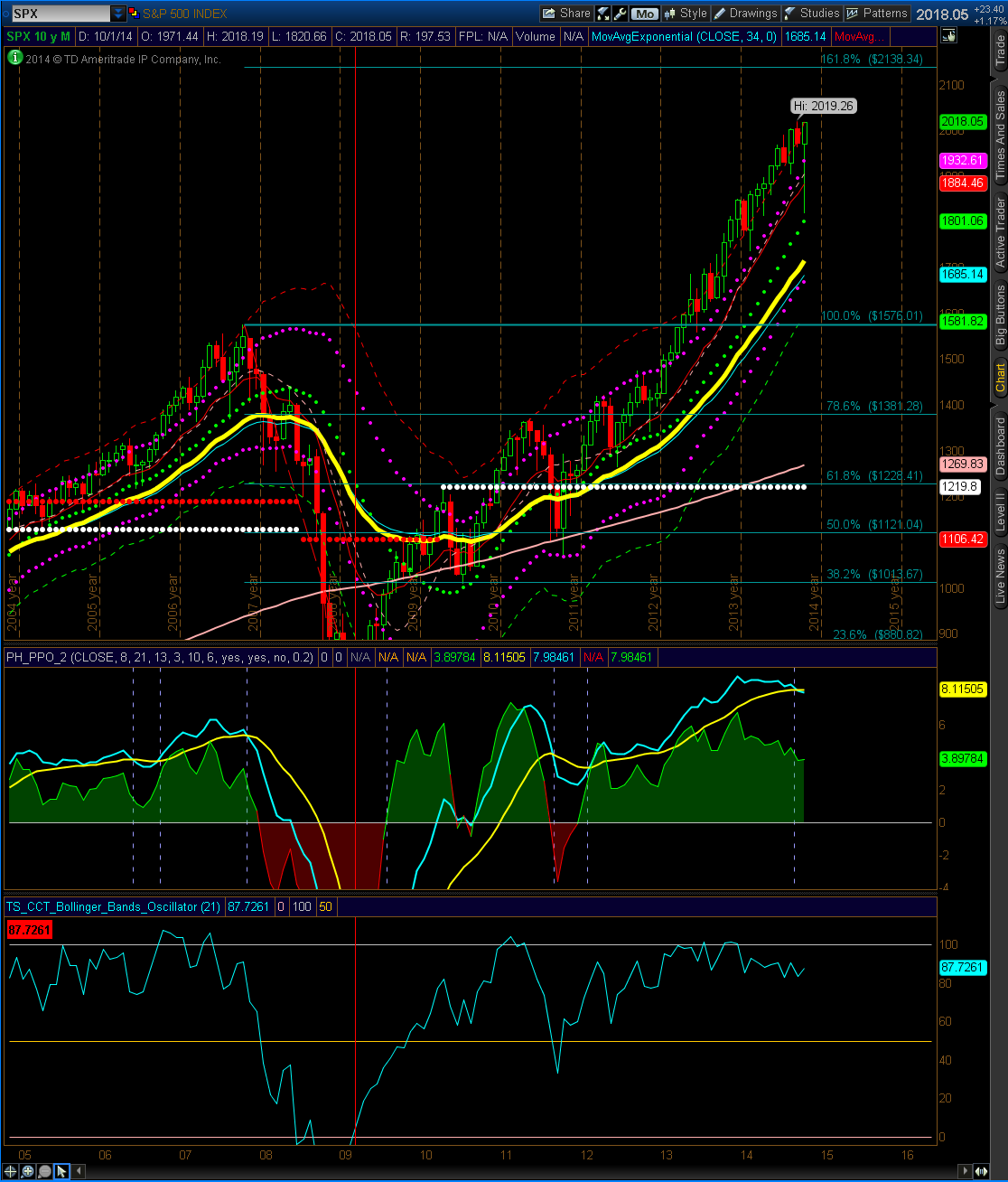 The S&P 500 Monthly is still showing divergence despite the long tail on October's monthly bar. The lows near 1826 were bought all the way back up highs last month.
In order to change sentiment to neutral, a monthly close beneath 1800 needs to be seen.
Until sustained weakness is shown, the monthly outlook remains bullish.