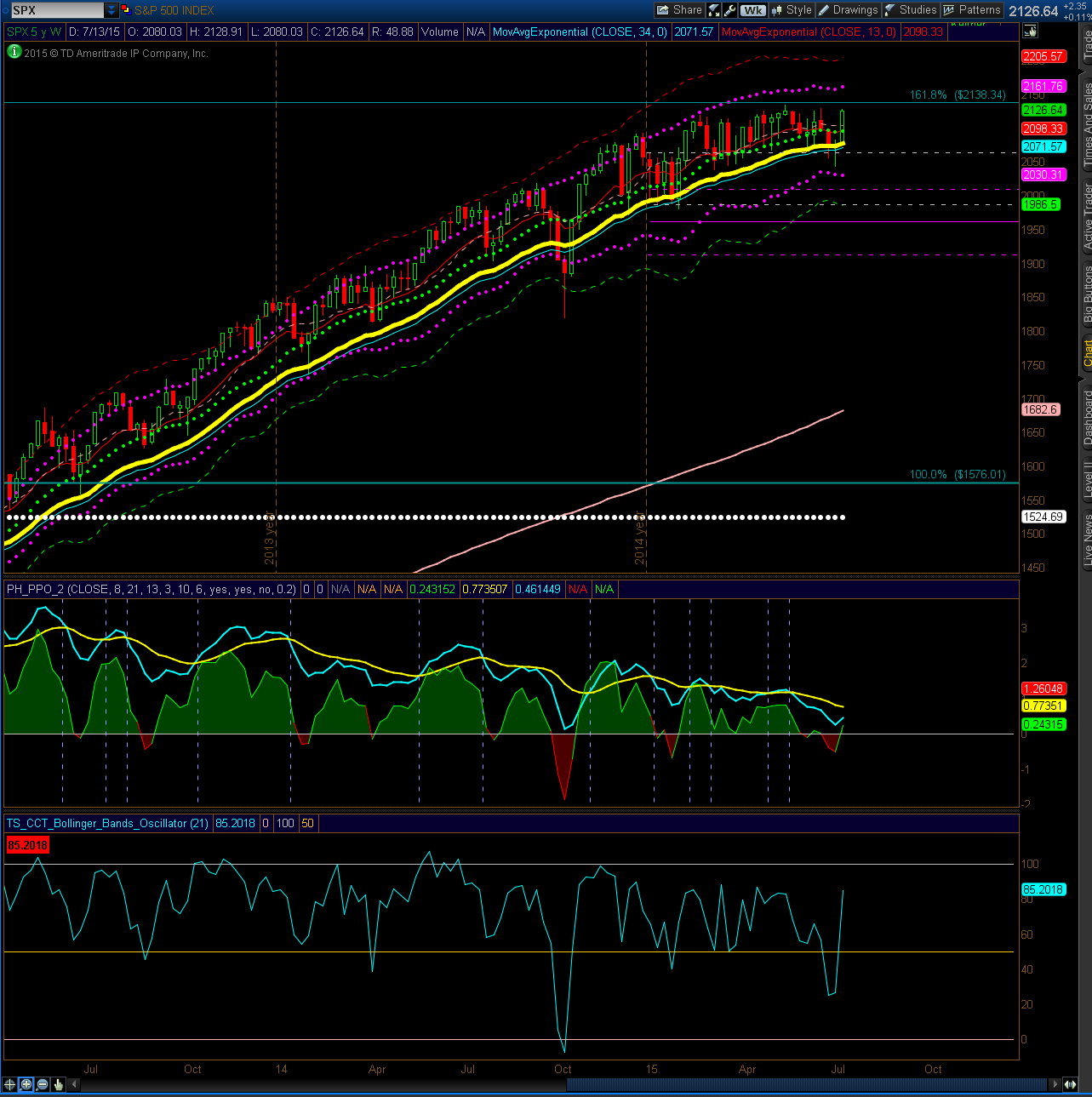 The S&P 500 weekly is showing a consolidation that has lasted since February of this year. A sustained break to new highs and holding above the upper Keltner channel could result in a rally. Conversely, a sell off could break lows and eventually retest the low 1900s.
The weekly chart is showing a close near previous weekly resistance. A further rally could retest 2160 while a sell off could retest 2098 or lower.
The weekly outlook is neutral to bullish.