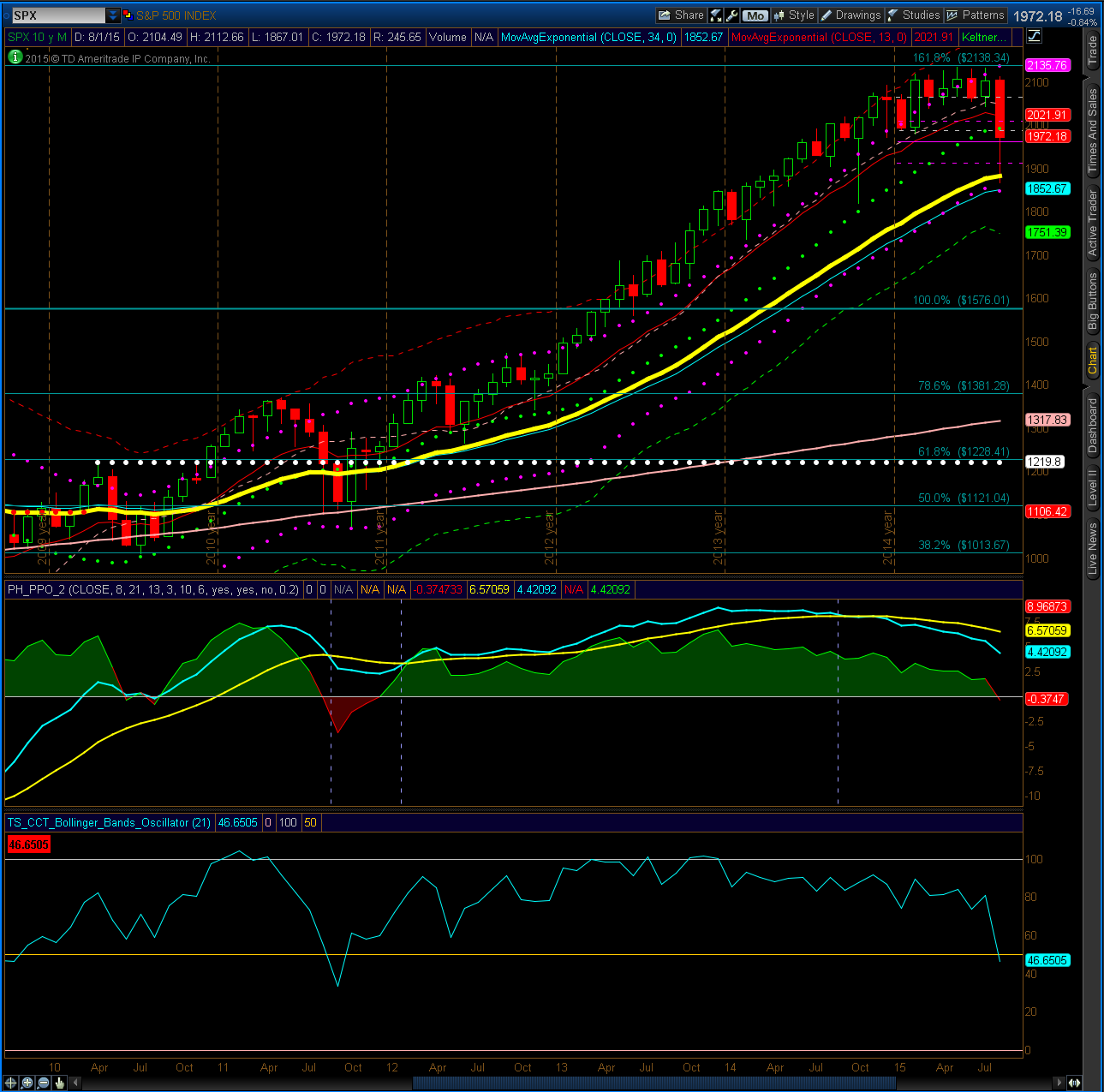 The S&P 500 monthly is showing a close in the lower Keltner channel for the first time time since 2011.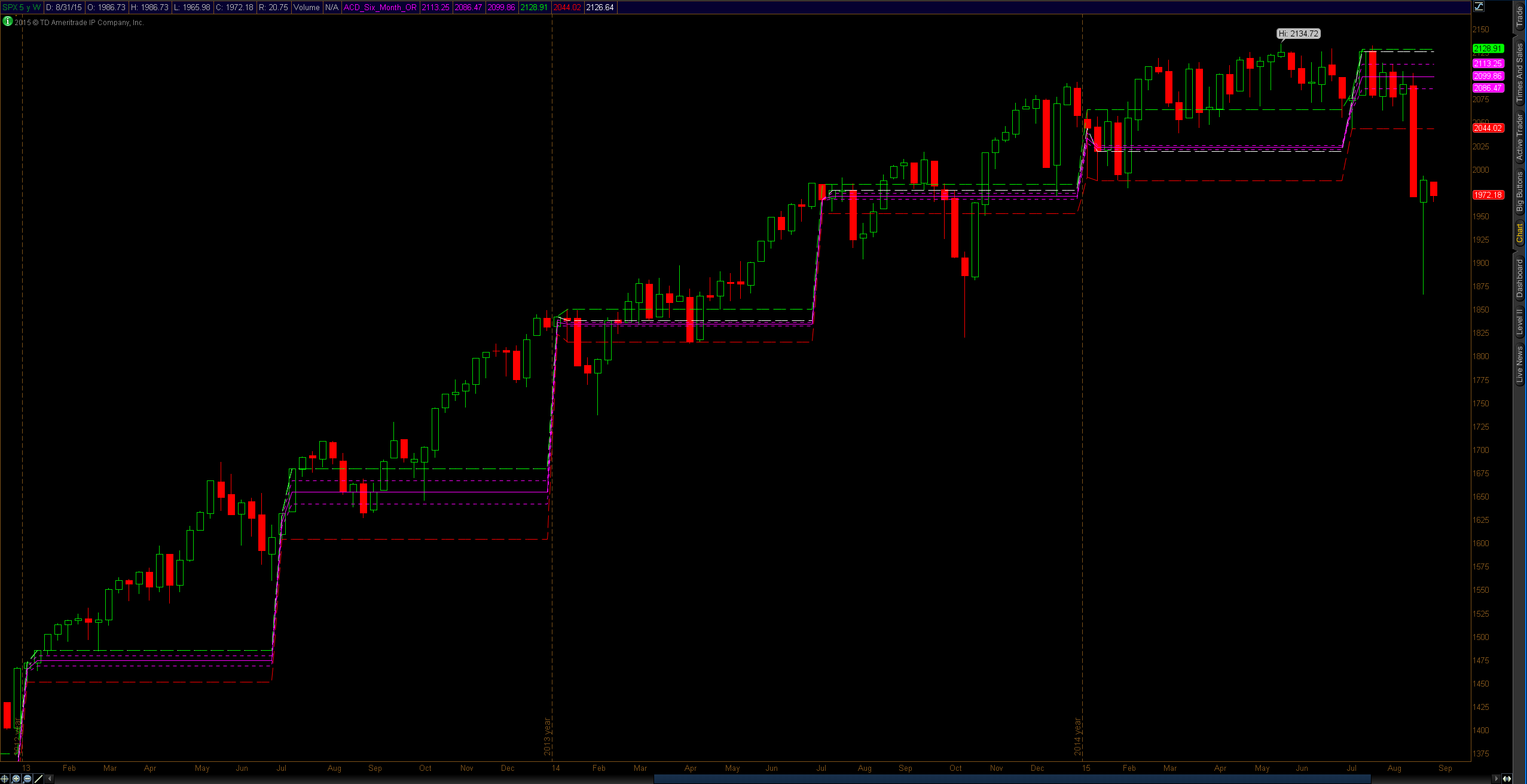 On top of that, the market has closed below the opening range for the second half of the year for over two weeks.  Both signs are bearish signals, however, sustained selling has yet to be confirmed as the previous uptrend has been in place for over 3 years.
The monthly outlook is neutral to bearish.