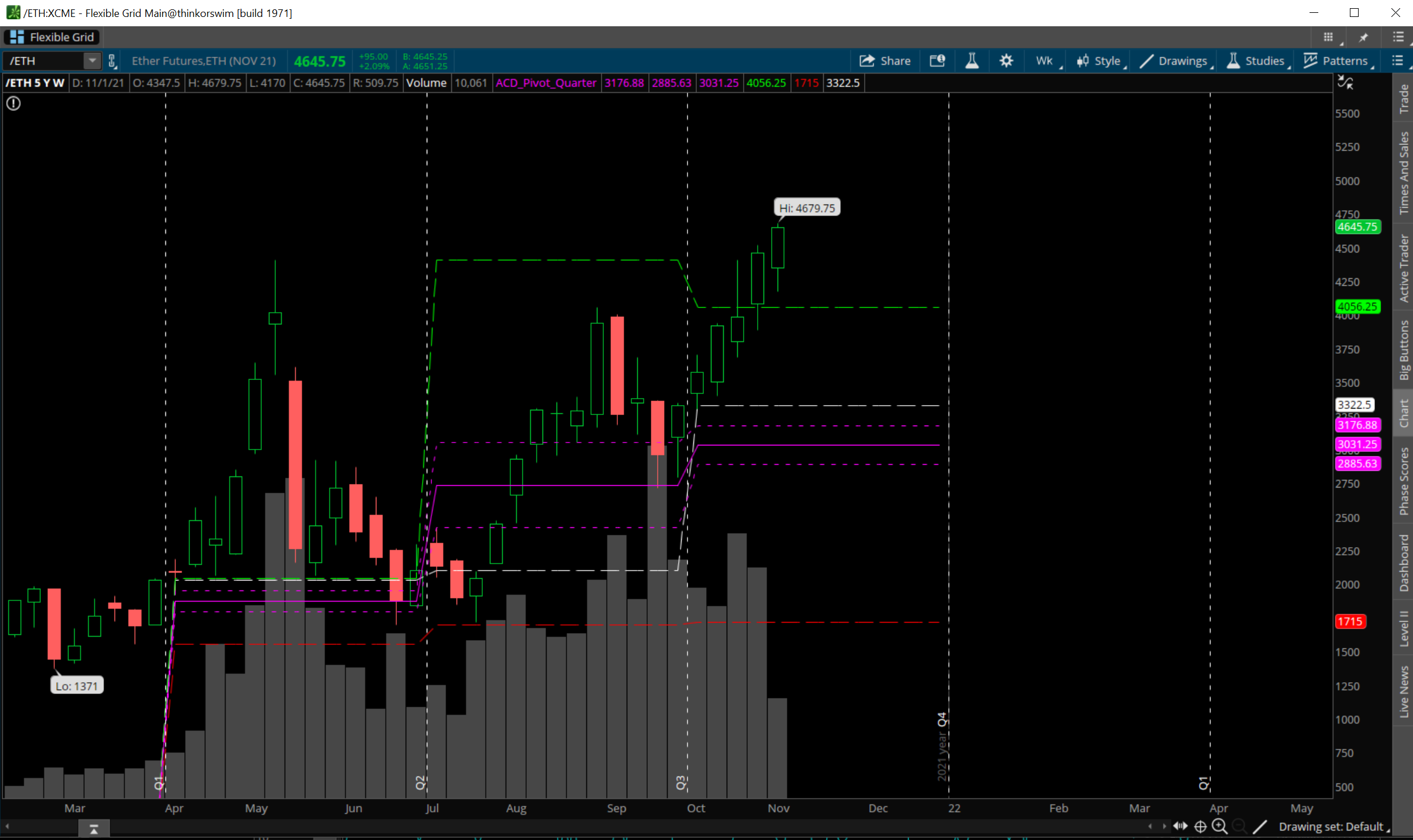 For historical record, ETH is at new highs and may breakout. Possible turning point in the market.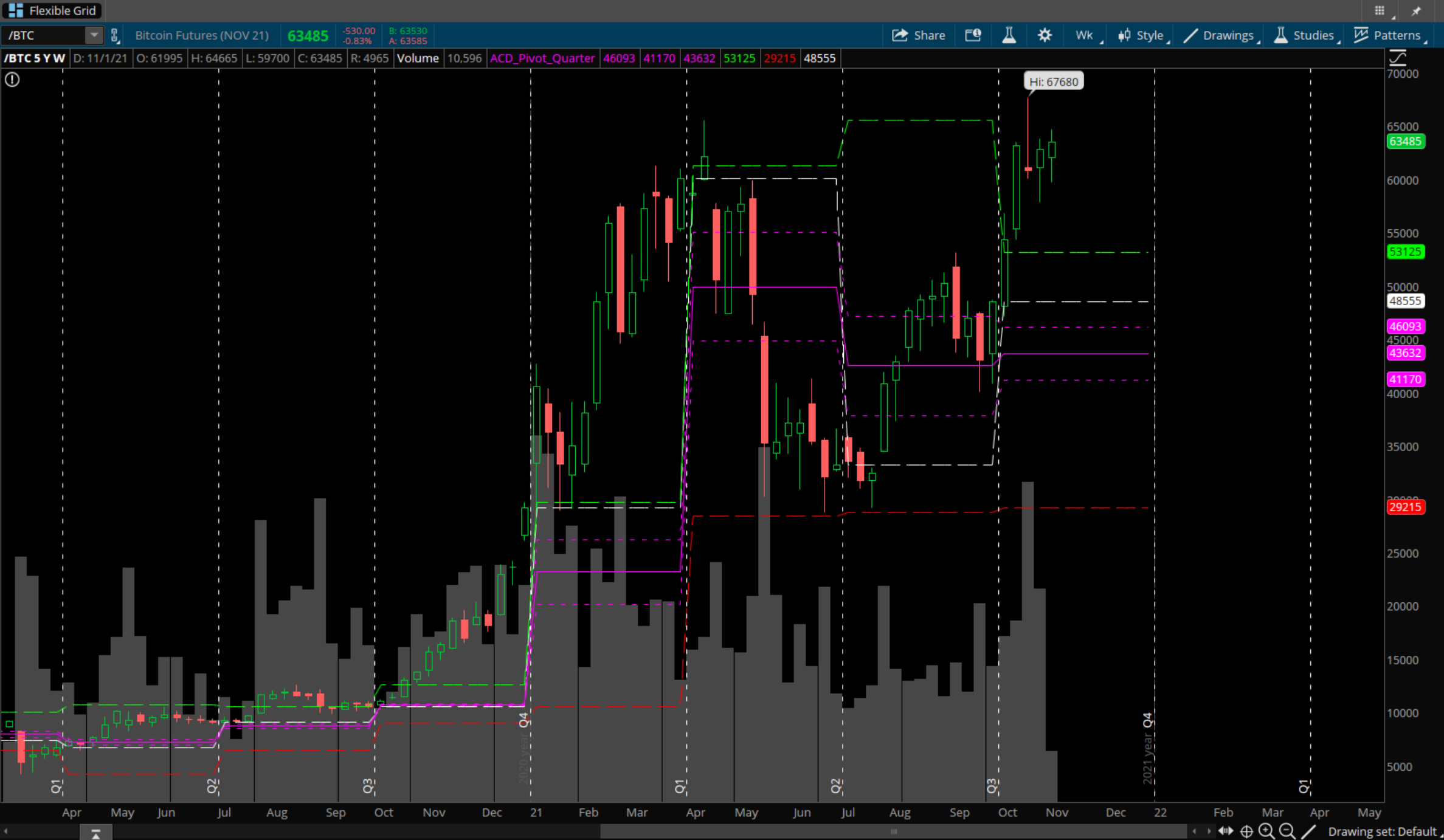 BTC is still testing its upper range but has not broken out.
Overall, I think the market is in a holding pattern. Confirmation of a breakout is if both contracts hold these levels and rally into end of year.
Other wise, may be back in the range for while.