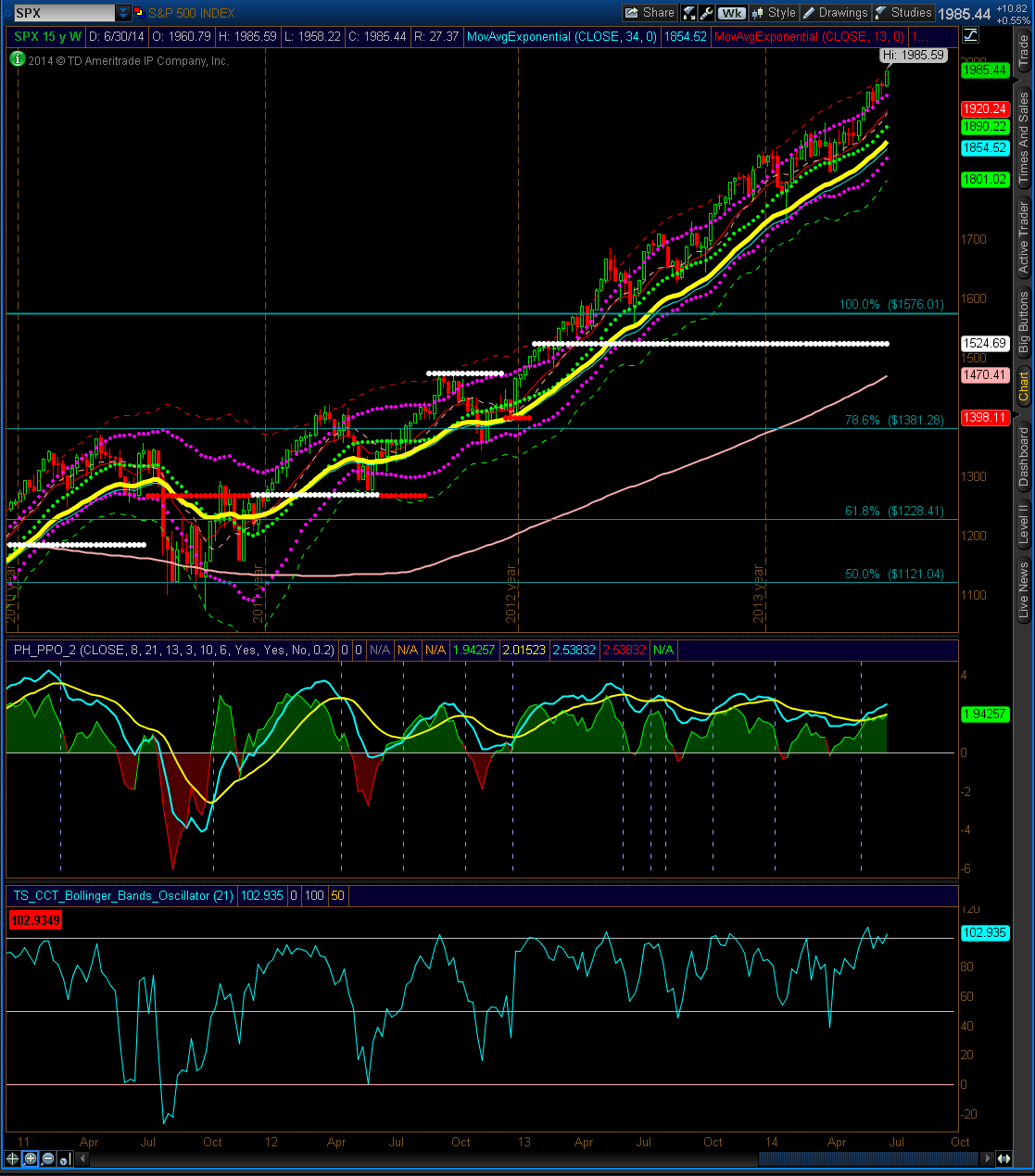 The S&P 500 weekly is showing another close above the  upper Keltner line. Until sustained weakness is shown, the weekly outlook remains bullish.
As mentioned in the monthly review, the opening range for the second half of the year is being established. It would be surprising if the market closed above the 6 month opening range in December, however, the market has continued upwards despite all the bearish warnings that have come on each dip.
For the few readers out there, I hope you all have a profitable year and a Happy 4th.